.:: Redemption: The Sith Manifesto ::.

"For all have sinned, and fall short of the glory of God." - Romans 3:23. This is why we are Sith, because we are all born sinners in this fallen world. "If we say we have no sin we deceive ourselves and the truth is not in us." However, thanks to God (who is the true Force) and our faith in His son, Jesus Christ (who is the true source for the Force) we are now the Redeemed-Sith Order, reconnected to God; not because of anything we could do on our own, (for our righteousness is the same as Bantha fodder) but because of what Christ did once and for all on the cross. "For Christ also has suffered once for sins, the just for the unjust, that He might bring us to God..." -1 Peter 3:18a. Welcome to the Sith Manifesto. Read on if you dare!
---
Episode I. God's Plan: Peace and Life...

"...we have peace with God through our Lord Jesus Christ." -Romans 5:1

"For God so loved the world that He gave His only begotten son, that whoever believes in Him should not perish but have everlasting life." -John 3:16
---
Episode II. Our Problem: Separation...

God created us in His own image and wants us to live life to the fullest. He did not make us as protocol droids to automatically love and obey Him, but rather He gave us a choice.

"for all have sinned and fall short of the glory of God." -Romans 3:23

"For the wages of sin is death, but the gift of God is eternal life in Christ Jesus our Lord." -Romans 6:23

OUR CHOICE RESULTS IN SEPARATION FROM GOD.
---
Episode III. Our Attempts...

Through the ages, individuals have tried to bridge this gap of separation with good works, religion, philosophy, and morality... without success...

"There is a way that seems right to a man, but in the end it leads to death." -Proverbs 14:12

"But your iniquities have separated you from God; and your sins have hidden His face from you, so that He will not hear." -Isaiah 59:2

THERE IS ONLY ONE REMEDY FOR THIS PROBLEM OF SEPARATION.
---
Episode IV. God's Remedy: The Cross...

"...God is on one side and all the people on the otherside, and Christ Jesus, Himself man, is between them to bring them together..." -1 Timothy 2:5

"For Christ also has suffered once for sins, the just for the unjust, that He might bring us to God..." -1 Peter 3:18a

"But God demonstrates His own love for us in this: while we were still sinners, Christ died for us." -Romans 5:8

GOD HAS PROVIDED THE ONLY WAY; WE MUST MAKE A CHOICE.
---
Episode V. Our Response: Receive Christ...

"Behold, I stand at the door and knock. If anyone hears my voice and opens the door, I will come in to him and dine with him, and he with me." -Revelation 3:20

"...if you confess with your mouth the Lord Jesus and believe in your heart that God raised Him from the dead, you will be saved." -Romans 10:9
---
Episode VI. Is there any good reason why you cannot receive Jesus Christ right now?

How to receive Christ as your personal Lord and Savior:

1. ADMIT your need (I am a sinner).
2. Be willing to TURN from your sins (repent).
3. BELIEVE that Jesus Christ died for you on the cross and rose from the dead.
4. Through prayer, INVITE Jesus Christ to come in and control your life through the Holy Spirit (Receive Him as Lord and Savior).
---
.:: What To Pray ::.
"Dear Lord Jesus,

I know that I am a sinner and need Your forgiveness. I believe that You died for my sins. I want to turn from my sins. I now invite You to come into my heart and life. I want to trust and follow You as Lord and Savior.

In Jesus' name, Amen."

__________ ________________________________
datesignature (print and sign)
---
.:: God's Assurance: His Word ::.
"For whoever calls upon the name of the Lord will be saved" -Romans 10:13

"For it is by grace you have been saved though faith - and this is not from yourselves, it is the gift of God - not by works, so that no man can boast." -Ephesians 2:8,9
---
.:: This Is Only The Beginning! ::.
To grow in your relationship with Christ and live life to it's fullest you should:

1. Read your Bible everyday to know Christ better. (Psalm 1:1-3)
2. Talk to God in prayer everyday. (1 Thessalonians 5:17)
3. Tell others about Christ. (Acts 1:8)
4. Worship, fellowship, and serve with other Christians in a church where Christ is preached. (Hebrews 10:25)
5. Be baptised in water. (Romans 6:3-4)
6. As Christ's representative in a hurting world, demostrate your new life by your love and concern for others. (1 Peter 3:8-9)

God bless you as you go and serve the Lord. Remember that Jesus loves you and has an incredible plan for your life!

If you need prayer or help call 1-800-HIT-HOME, 24 hours a day, 7 days a week.
---
.:: So, What Did You Decide? ::.
Tell Me What You Decide:


View My Decision Book
Sign My Decision Book

Archives
---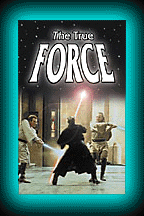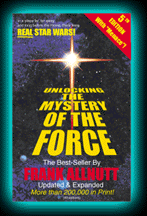 ^ Visit Frank Allnutt's Star Wars Page! ^
---
---
• Jedi's for Jesus • The Rock San Diego • AG Youth • JCSM
• Jedi Jaci • delirious? • Gink World • Relevant